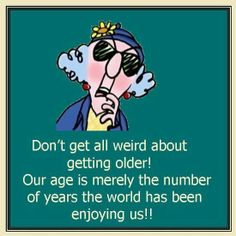 Don't Worry!  There is something you can do about it.  But first, a few stats from the National Council on Aging.  More information can be found at the U.S. Center for Disease Control and Prevention.
1 out of 4 Americans over 65 years old suffer from a slip and fall.
Every 19 minutes an older adult dies from a fall!
Falls are the leading cause of non-fatal and trauma-related hospital admissions amongst older adults.
2.8 million injuries every year are treated in the emergency room are a result of falls.  800,000 people who fall are hospitalized and 27,000 result in death.
Unbelievably, in 2013, the total cost of fall-related injuries was $34 billion.
As the our older adult population increases in age the financial costs are expected to top $67 billion by 2020.
Since many people we see in our clinic are over the age of 55 years old, we wanted to present the facts of falling.  An now what To Do to avoid Falls.
Do strength training while standing on your feet.  When this gets easy progress to strength training and balance training on one foot and then the opposite foot.  One legged training produces great results.
Emphasize training your hips, back, and thighs.  These muscle groups will give you the most "bang for your buck."  It will shorten the time you need to train and they are the muscle groups that help prevent falls the most.
Emphasize strength training (mostly with your bodyweight and free weights).  Machine exercises rarely help make much of your difference in your balance.
Walk every day 1-3 miles 5-7 days per week at a comfortable pace.
Don't do "dumb stuff" to cause a fall.  Know your limits.  Watch out for spills on the floor, keep throw rugs off the floor, and turn on lights at night to go to the bathroom from bed.
Also, learn how to fall.  Yes, this is possible.  Start slowly and gradually get comfortable getting on the floor and back up again.  You should be able to go from standing to the floor and back up again in less than 10 seconds.
These 6 things will go far to help you train for Life, both in quality and quantity.
Chad Clark, PT
Physical Therapy Connections, P.C.
www.PT-Connections.com
(719) 565-6678