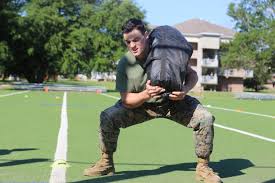 Chad Clark – Who is a "Tactical Athlete"?
Our mission is to help you and other Tactical Athletes in Pueblo, Colorado improve performance on the job, prevent Injuries, and decrease pain. By the way, you do not have to be participating in a sport to be considered an athlete; your daily job makes you an athlete. Technically speaking, by getting in and out of your vehicle, sitting for a long time and then moving fast, and stepping off trucks, you are an athlete!  We have devoted the entire month of August 2019 to educating and helping people become better tactical athletes.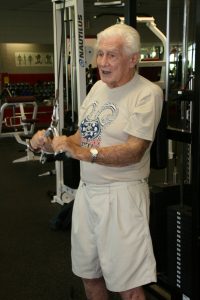 Did you know there are many approaches to helping you with the above issues while getting stronger and having more stamina? The problem with most other approaches is they are time consuming, cost a lot of money, and do not always produce consistent results. Research and practical experience show us that more than 50% of people will stop a program within the first 4 weeks. Yes, you heard that correct! That's more than 50% of all adult athletes will drop out of most programs before they even start to experience any results.  What this shows us is that most programs don't screen you as an individual to see where you are starting from and where your specific strengths and weaknesses are. It is like driving from Pueblo, CO to New York without a map or GPS to guide you along the way. Another fact is that you can prevent most injuries by just knowing where you have imbalances and what to do about it.  Believe it or not, a faster and safer solution is to find the true root of the problem and help you move better and develop strength with a natural, drug-free, surgery-free, and injection-free method.
Most people feel that there is little hope and they have tried many programs with no real results. We are here to tell you that is not true. There is hope for you and there are some simple things that can help you perform better at your job, move better, and get stronger to prevent reoccurring issues from coming back. Guess what?  The sessions are not painful, and most people feel that they have learned something valuable after one session.  Are you worried about the cost? Well, Adrian will be hosting a free week-long tactical athlete training program in August.  Typically, a program may help you get bigger muscles, but you really don't feel any more energy.  We want to show you the "Get Up and Go" muscles to help you with your daily job and activities.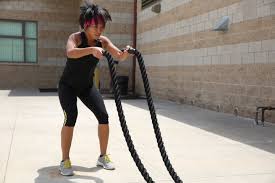 If you decide to do nothing you may feel the same in the short term, but your condition may get worse in time. The wrong program may lead to more pain, less function, and make you feel worse because you start to lose energy and still have the imbalances in your body.  This cascade of events sometimes leads to a lower functioning body which is more prone to injury even if you are looking better.  We are here to let you know there is a simple program that can help you improve your chance of becoming more balanced, stronger, and able to perform carrying objects, reaching overhead on ladders that does not waste your money, time, and will not leave you feeling worse. The best part is you can do these simple exercises at home and work once you are shown what to do, how to do it, and when to do it.
Learn some of these simple and effective exercises at our complimentary workshop, 5 day guide to improve your physical readiness the week of August 26th-31st, 2019 (yes, it is FREE and no strings attached) with Adrian Gomez who will be leading the sessions. Call us at (719) 565-6678 to let us know you are coming or LEARN MORE HERE since space is limited and filling fast for this popular topic.