Tim Trujillo of Fire station #1 in Pueblo, CO often leads workouts for Pueblo firefighters and has been doing this for a very long time. Recently Tim has teamed up with Justin Laborde from Rural and  Michael Coffee, Adrian Gomez and Chad Clark of Physical Therapy Connections to offer this group of Tactical Athletes an edge on the health and wellness aspect of being tactically fit.
Michael Coffee did a free month of half hour massages as a way of saying thank you. He still educates this group on benefits of massage therapy, especially for PTSD and Stress Reduction. The benefits of massage for a tactical athlete are very important for reducing cortisol levels, improving recovery time after trauma or workouts and improves basic range of motion and strength when done as a complimentary service to strength and conditioning routines.
Adrian Gomez has recently taken a tactical strength and conditioning course through the National Strength and Conditioning Association and offers the newly acquired programming and structure to these athletes during a 6 day course of the following services for this group to use the data to improve movement and performance:
Body Fat Testing (Ultrasound)
Functional Movement Screening (with a corrective plan)
Warm up education
Self Care (Recovery)
Neuro-muscular Training  (Brain and Body Co-Op)
Mobility 
Strength and Technique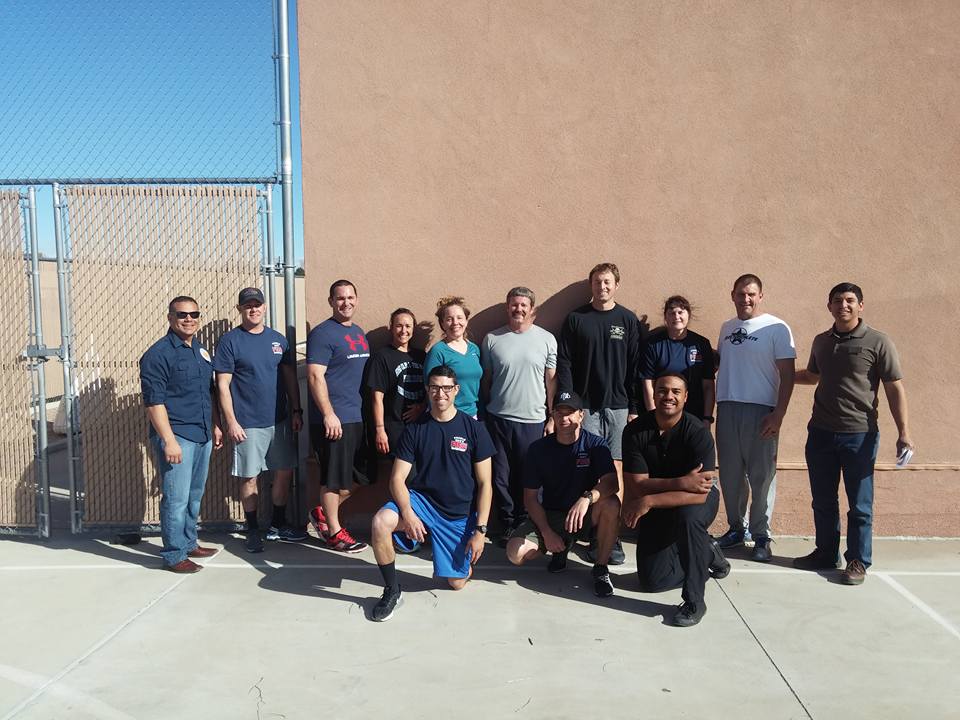 This 6 day course is packed with information, techniques, and gives the best results for keeping Pueblo Firefighters active and healthy.
If something were to happen to the Pueblo Firefighters Physical Therapy Connections has already helped get a baseline for several men and women and would know exactly how to get them back to their baseline and hopefully improve from that so they can serve Pueblo to the best of their ability.
We at PT-Connections want to send a big thank you to all participants from Stations 1, 6, 8, and 9 for allowing us to work with you.
-PT-CONNECTIONS