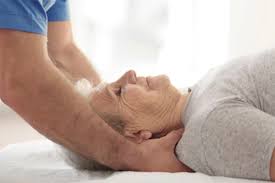 When thinking of getting a massage, usually people think it is just to relax and relieve stress. Most people do not realize, that it could play an important role in physical health and wellness in many other ways as well! You may have heard of foam rolling or working trigger points and how they can be used to release the muscle. Well, massage therapy is a more gentle, yes relaxing, way of manually manipulating the soft tissues in your body. By adding massage therapy to your physical therapy plan, it promotes healing to the injury you are rehabbing. Also, it could help the physical therapist determine the root cause of the initial injury and how to help the patient prevent it from happening again. What are they doing daily that creates the tension. Massage therapy is an asset to our physical therapy clinic in so many ways.
Here are a few more benefits it provides for our patients:
Promotes healing in damaged cells
Energizes the body
Reduces inflammation and pain
Increases circulation
Improves posture
So much more!
Click the link below for more information on how massage therapy can benefit you, or schedule your appointment and see for yourself! 719-565-6678.