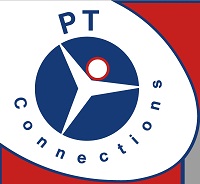 Teeth Clenchers, Teeth Grinders & Jaw Breakers 
March 22, 2019 FROM 6:00 – 7:00 PM
​
AT PHYSICAL THERAPY CONNECTIONS, P.C. (INSIDE OF THE PUEBLO ATHLETIC CLUB)
The 3 Things You'll Discover

in this FREE event with Michael Coffee, LMT:
chevron-right
The difference​ between TMJ and TMD 
chevron-right
​​​​​​​​​​​​​​​​​​How your headaches could be related to TMD
chevron-right
How massage therapy can prevent TMD
"Overwhelmed me with knowledge and expertise. Always working to motivate me to excel and improve. You can tell Michael loves what he does!" – Rick

© PHYSICAL THERAPY CONNECTIONS, P.C.. All rights Reserved. ​