| | |
| --- | --- |
| | "A friendly and positive environment. I was greeted and treated wonderfully, and was made to feel like I was their priority."-Belia Alarid Pueblo, CO |
| | |
| --- | --- |
| | "Everyone was very friendly and helpful, and they were also interested in helping me get rid of the pain and keeping the pain away."-Linda Stacy Pueblo, CO |
---
| | |
| --- | --- |
| | "My results have been wonderful. My doctor was pleased to see how far I have come! Thank you!" -Pat Rampa |
---
| | |
| --- | --- |
| | "Absolutely go to the Physical Therapy Connections! They work with you, treat you personally, yet professionally and are very caring and knowledgeable."-Mary Lou Apodaca |
---
"Physical Therapy Connections staff provided me with the physical and psychological tools and support to diminish my back pain and help me back to a more active lifestyle. I have a renewed awareness of how my own actions over time affect my body, sometimes causing undesirable aches and pains. Now, however I have the exercises to reshape those body structures and put them in their intended place. Additionally, I know I have a team at PTC that will be there for me if I need them even if it is just a quick question. Thank you to the team at PTC for your extraordinary expertise and support. Best wishes!" -Sharon
"In the beginning I was afraid it would take forever to get back to normal and it was difficult because I had to wear a neck brace for several weeks, but Michael showed me how to work at home and I got the pulleys and everything fell into place in only a few weeks. I am very satisfied I know Chad has a good knowledgeable staff and good practices for home exercises to improve. Now I can work on my strength and endurance to return to work. Thank You" -Linda
"Keep this amazing staff! Positive, Knowledgeable, humor, genuine (wanted me to get better) Encouraging – Listened, used data & measurements so I could see improvements." – Anonymous "I did therapy two days a week. It improved the mobility to where my total shoulder to be considered advanced, by my surgeon, way beyond the time structure of therapy." -D. Jarman
"All of the staff was very helpful. I worked with three different therapists. Each of the therapists created results faster than I had expected. They gave me exercises to do over the week at home. Doing these exercises at home also generated results that got me through physical therapy faster. I'm so happy that my arm has healed! Thank you for everything! It's really appreciated!" -Laney C.
"After 3.5 years looking for help, I received a level 2 artificial disk replacements at the C 5,6,7. The surgery was a success, though it will be a long time for the nerve issues to completely dissipate, if ever. The therapy I received was some of the best I have ever had. The approach was different than other therapists I had seen over the years. They worked in different muscles to achieve the ultimate goal of being able to move my neck and relieve the shoulders tightness I experienced. In time, I was able to rotate my neck without the sharp pain and my shoulders have never felt better in a lot of years. Thank you!"-L. Boshcke
"As I was to doing physical therapy it was a very enjoyable experience. Everyone that treated me was very nice. I'm glad I was able to get through therapy. It took a lot of work out of me because I didn't really want to talk to anyone new. Yet it was great, not only did my shoulders get better, but I was able to meet some new people. Thank you for having me as one of your patients."-Larimee B.
We mean what we say!

"You say 'safe and pain free' and that is exactly what I experienced. I got excellent results without the pain-what could be better?" -Pat Millard Pueblo, CO
 We care!

"They were gentle and truly concerned with my progress." -Bobbi Clementi
"All questions were answered and each visit was a very pleasant experience. Your motto of pain free is exactly how you operate!" – J. Baker
"We found the staff to be friendly, caring, kind, patient and encouraging as my therapy sessions continued and as I improved with use and mobility of my arm and shoulder. They also were concerned about other health issues that I had. I have referred several friends and my doctors to this therapy center. I appreciate the welcome, helpfulness and concern for me as a patient and as a person of human being." -R. Bonan
"PTC, P.C. are a great group of professionals, friendly, patient and an awesome team. Although I didn't get to work with so me of you, I did see how you treated your patients and you all are very kind and caring. If anyone I know seeks therapy I would definitely send them to you. I wasn't disrespected, I was treated with the most respect. I'm gonna miss all of you. May God bless each and everyone of you, thank you, thank you and thank you! for all you do. Take care and keep up the good work! you guys are awesome :)" -Patricia Dominguez
"I actually looked forward to my sessions. They found ways around my pain to get desired results…..I am very grateful of the concern the staff showed. I will recommend P.T. Connections every chance I get"-P. Justice
"I am 100% pleased with the outcome of my physical therapy sessions. Within 13 weeks Chad was able to take me from barely walking to a full run/jog on a treadmill. I am very grateful to have my knee back to strength and having the ability to run – that was my goal when I entered therapy and Chad was able to achieve it! As mentioned prior, Chad is great at what he does and I can't extend my appreciation to he, and his staff, enough! I will continue to spread the positive word about physical therapy connections!! With the highest level of respect and sincerity, thank you." -J. Arellano
"When I started physical therapy, my goals were: 1. walk without a walker 2. drive my car alone 3. improve my function and mobility I have accomplished all these goals and exceeded my function goal by being able to walk with a cane and most times without it!" -Henry Romero
"All staff was knowledgeable and explained treatment exercises with me. Never appeared to rush or too busy to take the time with me. The staff members were pleasant, seemed to enjoy what they were doing. I would not hesitate to refer friends and family." -T. Neff
"For the past 6 years, I have had off-and-on hip pain. This past February, I decided to get an MRI to see what was going on. Of course, they didn't find anything but my doctor recommended physical therapy. My boss had used Physical Therapy Connections in the past and told me to try them. They made it so easy for me to work around my busy schedule and attend my appointments. Through the guidance of Chad, Max and Adrian, I was able to do the exercises and stretched they showed me correctly. I am happy to say that after 6 years of having hip pain, I am now pain free!" -Alyssa Conklin
"The results I got far exceeded my expectations. I had both knees replaced at the same time and within 2 months after surgery, I am very close to doing what I was doing 30 years earlier. I could not be more pleased with what Chad did with me and showed me how to maintain and get even better. I cannot thank Chad and his staff enough. I will recommend PT Connections to anyone I meet who needs therapy." -James Duran
| | |
| --- | --- |
| | "The entire staff helped me reach all of my goals and more. They are extremely considerate but are not afraid to push you in the correct direction. After therapy I was very confident in what I can do!" -Jack L. |
"I've never had to go through physical therapy and my experience with PTC was very effective, fun and educational. I will be able to recommend PTC to anyone who needs a beneficial program. It's good to see employees having fun as well as healing those who deserve a functional life. Keep up the good work and I will be back to show what good work you do." -Ralph Delgado
"When I first st heard about FMS at Physical Therapy Connections, I thought it was for athletes and younger people who were real active. After about four weeks of physical therapy for some tight muscles, i thought I didn't need any more and that and that I could do my exercises at home. But after I tried the Functional Movement Screening, I realized that the muscles I was working on were still weak and affected the balance. I am 67 and pride myself on my level of fitness which turned out to be not as good as I thought. I'm glad I got screened and learned my true fitness level and were my weaknesses were. FMS was a good measure of my progress. It has given me a new goal and a way to achieve the fitness I wan for my lifestyle. Thanks Physical Therapy Connections!!" -D. Behringer
"I was a very positive experience for me. The atmosphere was very pleasant and inviting, everyone was very friendly. I will certainly coming again if necessary. It is nice to know that we have such a nice facility to go to." -M. Martinet
"Stephanie is just wonderful. I like the way she worked right along with me. What she had me do, she did too. She made me feel like I could accomplish getting full use of my knee back." -Anonymous
"My experience was very gratifying because every time I went for my therapy I found more improvement and I kept getting better. I thank you very much for being patient with me especially Max he was very good. Ha ha ha to you Max!" -Margie Montoya
"I truly feel that I have benefited from doing out-patient therapy. I just couldn't believe how weak my surgery leg (left hip) was after the surgery. I was so ready to get back to everyday life that I began to come off my strong medication to normal over the counter medication. My goal was to also get off the Rx medication so I could drive on my own. And doing the in-patient therapy helped to just get me moving again and PTC added to the strength needed to get back to walking normal again. I had walked with a lip for so long, it was time to learn how to walk normal and healthy for the rest of my life. That is what I thank PTC for!" -Cindy Polk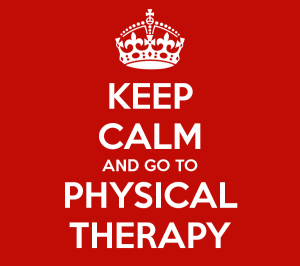 "From day one, the staff was very helpful! I like the 'hands on' because a staff member is with you all the time and you are not left alone. Keep up the good work!" -Linda Rusovick
"When I first walked into PTC, I was bent over with severe sciatica pain and it took about two week of treatment and I began to feel better. All the staff at PTC have always been very kind and helpful to me. By the end of about 6 weeks of treatment I really felt 100% better. I will continue to do all the different movements and treatments I was taught. I highly recommend Physical Therapy Connections." -Audrey Lewis
"I would like to thank the whole staff at PTC. They were patient, very polite and knew their routines and I like they never pushed me too far. You go on your own meter. Thank you. -Dara Armijo
"In the beginning I was afraid it would take forever to get back to normal and it was difficult because I had to wear a neck brace for several weeks. Michael showed me how to work at home and I got the pulleys and everything feel into place in only a few weeks. I am very satisfied. I know Chad has a good, knowledgeable staff and good practices for home exercises to improve. Now I can work on my strength and endurance to return to work." -Linda Berta
"My experience at Physical Therapy Connections, P.C. was great. The whole staff was so nice. I loved working with stephanie, she always encouraged me. I really enjoyed any time with them. I'm so thankful for them. If I ever have to do therapy again I know exactly where I'm going." – L Medill
"Comfortable zone for PT. Upbeat office, friendly and caring. Full attention to their clients. What I noticed was that all employees acknowledge every walk in. Appointments were timely and I never had to wait and they would give full attention to their clients, listening to them about any concerns. Clean environment, congrats to all–keep up the great work." -J. Roseman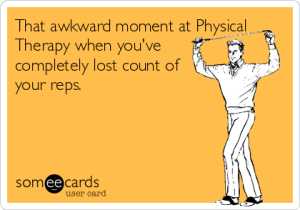 "Thank you all at PT Connections! I definitely had a positive experience at PT Connections. From the office staff to the therapists, everyone was friendly and listened to my needs. I was encouraged to keep up with my exercises at home for which I was given the exercises on paper so I didn't forget what to do. That helped a lot. I was asked to do a little more each time I went to therapy so to me that proved the therapy was doing what it should to help with the movement of my knee. The therapy showed that the therapist cared and worked with you. Any questions I had were answered right away in reference to my knee. I have referred other people to you. I know because I think all the work you do is great. My doctor said you were the best and he was right!" -Debi Genova
"I certainly saw much improvement in my lower back from the pressure point therapy. Before my pain was about a 9/10. During and after therapy it's been reduced to a livable 3 or 4. Moving around is much easier now. I'm going to try to do the exercises and suggestions and hope to stay mobile." -Frank Souder
"I really enjoyed my experience there. Everyone was professional and courteous. I was able to accomplish my goals but still have fun in the process. Everyone was very helpful and friendly. I would definitely return when I have my right knee surgery." -Anthony Granillo
"I had a very positive experience. I was shown easy to understand movement and skills that I can use and improve on in my daily life. Every moment was very well explained and demonstrated before I would try it and then I would perform that movement. Movement that I can easily incorporate as well as expand on in tasks. I perform every day. And it was fun as I gained strength and mobility and confidence. Thank you!" -Judy Stucki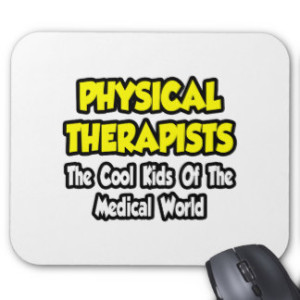 "The staff (Chad and Max) provided me with needed therapy for a knee replacement surgery that I had in January. Samantha at the front desk made therapy scheduling convenient and made it easy to adjust the scheduled appointments. It was important for me to have a scheduled therapy session and I know added my recovery from knee surgery. It is very important for those recovering from injury or surgery to make sure they are committed to a progressive physical therapy program. Physical Therapy Connections provides for those needs. I would highly recommend PTC for those needing physical therapy." -Dick Schmaltz
"When I hurt my shoulder I expected workmens' comp to quickly get the surgery and recovery done so I could get back to work. Four months passed before surgery happened. I was pretty upset but the PT I received from PTC I believe helped with a very good and pain free recovery. I'm back to work now and have met others who have had or are going through the same surgery I had. Some have not near the use I do with my right shoulder. I credit PTC for my great recovery and your staff is great at what they do. Thank you for putting up with me and my stupid jokes!" -Curtis Smith
"When I first started coming to PT, my right knee hurt most of the time and especially turning over in bed and getting out of the bed when I bent in a certain way. Now it only hurts when I forget and turn or bend it a certain way but the pain goes away almost right away. Before, I would also have pain under the kneecap without any moving and they have decreased to almost never. I really want to thank everyone at and really appreciate what all of you have done for me." – T. Alley
"I know that I really made progress just knowing that I was going to be treated well by everyone. It was my greatest hour being there with people that really did, do care. Keep  up the good work–Adrian, Max, Michael, Samantha and Stephanie for being so good to me." -Libby Ruybal
"Thanks to Michael and Aubree's work on strengthening my core and loosening tight muscles, my lower back pain is much reduced. With the handouts they gave me to take home, I can keep working on getting ever better. Michael Coffee is a great massage therapist. His massages are a good addition to the physical therapy." -Cathi Scriven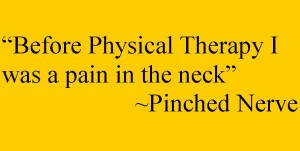 "My experience having physical therapy was a rewarding one. I had never had therapy before and was a little nervous but that didn't last long. I have been very healthy much of my life but had a few issues happening that were beginning to bother me. The 5 week therapy connected these problems. I would highly recommend their services." -Margaret Knight
"I have had therapy at other facilities in the Pueblo area. At one of those facilities I felt like I was just a number and not an individual. At the other facility my treatment plan was so slap-dash that I felt that my injuries were insignificant. I was pleased by the professionalism and empathy that I discovered when I went to PTC for post surgery therapy. I appreciated the interest that each staff member showed and the personal and professional demeanor of each staffer. I liked the fact that I was encouraged to advance in both the amount of difficulty of therapy and I was 'allowed' to take it a litter easier on days that I wasn't feeling well. Thanks PTC for your professionalism, empathy and interest in my healing process." -Barbara Dwyer
"A little over a year ago I had a bilateral total knee replacement. I had my P.T. with PTC and experienced great results. I later experienced a bilateral arthroscope knee surgery to remove scar tissue. Without hesitation a came back to PTC for my P.T. and have also attended the wellness class this fall. The staff does a great job and are well trained for their positions. I tell everyone I can that needs physical therapy that Physical Therapy Connections is the place to go. I thank everyone at PTC for helping me get back to doing the things I want to do. The staff always greets me by my name which makes me feel at home." – M. Cantor
"Thank you so much for helping me recover from my knee replacement. It was a difficult time in my life but your knowledge and support helped me recover more quickly than I anticipated. I will certainly be back when I have my left knee replaced." -Lucy Giordano
"I was always greeted at the desk with a smile. They helped me when I have to change my day. They always asked me about my pain level and worked without giving me more pain. I went home feeling better." -Barbara Stout
"I had seen a doctor in Pueblo-he said I needed surgery-I called back and left a message but didn't hear anything. A friend kept on me to get a second opinion and I went to Dr. Shogan in Denver from a referral. Saw his P.A. and she said physical therapy. I was willing to try anything, wasn't looking forward to surgery. The first week I saw and felt a different. I was amazed I was off the pain medicine and no pain!! I thank my friend and PTC because if that office wouldn't have called me back, I wouldn't be in the shape I am today." -Alice Blue
"I came in last fall with severe pain in my left shoulder and bicep. I attended physical therapy with Stephanie, Adrian and Max weekly up to early April 2014. They provided me with the information and treatments to help alleviate much of my pain and discomfort. They were always patient and encouraging to me. They always were concerned about my well-being and to make sure I was on the right track to recovery. My last session, Max recommended I get a massage therapy session on my affected shoulder and arm. Mike Coffee has done wonders getting my pain to an even lower level. I wish to thank everyone from the bottom of my heart!" -Mike Sexton
"Thank you all for a very positive result in the therapy for my knee replacement. I couldn't have drawn up the end result better if I tried. It was great having someone so dedicated to help me as Max was. He is truly one of the best. You folks keep up the good work. If I ever have to have any therapy, I will certainly see you again." -Larry Hancock
"I am extremely satisfied with the results I achieved. Starting my therapy I was not sleeping well because of discomfort in my lower legs. Today these issues have disappeared in only 4 sessions of P.T. The things I learned wil be invaluable for me in the future. Thank you to Stephanie and Adrian fir giving me the safe and pain free therapy and be able to enjoy these later years."  – C. Morales
"You guys are so fun. I looked forward to my weekly visits. I mostly worked with Aubree and Max and they are awesome……Thank you guys so much for everything." -Tierra
"First of all I want to thank all of the TEAM. Everyone is so friendly and everyone is made to feel so welcome. On this therapy session the lasting memories will be of Stephanie and Aubree. I absolutely got so much out of the muscle and tendon interconnections. I will definitely practice this at home and get relief when I n need it. Thanks to all! Stephanie, Aubree and Mike you are awesome!" -Paula
"Everyone who works at physical therapy connections treated me great and were very knowledgeable and professional people. When I first began this series of physical therapy, I didn't really want to start. This was like my fourth time around trying therapy due to my fourth knee surgery. I was very sick and tired but the staff at physical therapy connections made me want to come more because they were helping me walk better. When I was told it was my last day and I would be graduating, I cried a little, I will miss you people! Tank you for you help!" -G. Trujillo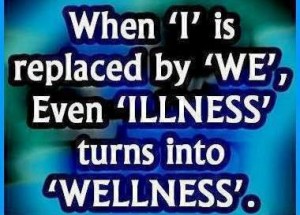 "When I first arrived I was nervous and a little frightened not knowing what to expect. That didn't last long-I was made to feel welcome, safe and comfortable with all three of my therapists and of course at the reception desk. Thank you and God bless. Stephanie, Aubree, and Michael Flores you helped me to get better!" -Mary Ellen Greenway
"When first we came there, John had a lot of questions. All questions were answered and each visit was a very pleasant experience. John achieved his goals and the doctors expectations of recovery, and your staff was always very helpful with his appointments, his home regime and we know from the first appointment that you really care about your clients. Your motto of pain free is exactly how you operate!" -John Barker
"My experience with Physical Therapy Connections was very positive. I was greeted by a very professional, friendly and knowledgeable person. I did not have to wait long and then was introduced to my therapist, Stephanie. She answered all my questions and explained my therapy in a way I could understand. She was very concerned with my goals and helped me achieve them. When she completed her part of my therapy, I was introduced to Max who helped me achieve the rest of my goals. My goals were achieved pain free and therapy was a very fun, positive experience. I would highly recommend PTC to anyone who is in need of therapy as all of the staff is very professional, friendly, knowledgeable, and interested in you as a person." -Rosann Curran
"My left knee was replaced June 13th. I am very happy with the knee replacement and will have the right knee replaced June 2014. I would venture to say most of my success is attributed to a good surgeon and the other 50% to Chad and Max for the excellent PT the guided me through. I am very impressed with both of you and your entire staff! Your facility does an excellent job and thank you both Chad and Max as I am feeling 100% better walking tall and carrying myself well. I'm back into my normal routine of life and living life to the fullest. Bless you all! Thanks again for all you did for me. It will never be forgotten." -Lucille Coresentino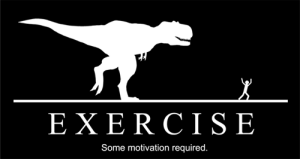 "The experience was everything I could have hoped for and the results of the therapy on my knee were greatly helpful in a faster rehab. Thank all of you!" -John Proctor
"I can't say enough of your staff. The were great. I have no complaints. I will recommend your facility any time. I am very pleased with the results." -Loretta Bustillos
"I feel much better. The pain sill comes and goes but now I have the exercises I need to help with that. I'm pleased with my progress and I thank Michael for helping me. He is a nice young man!" -Patricia Wagner
"Everyone at Physical Connections was very professional and helpful. They all answered my questions and concerns. You were able to point out things that I didn't realize I was doing such as bending my knees when on the stairs. Proper use of my cane controlling my leg lifts. After my next knee surgery I'm looking forward to returning for more therapy." -Lanette Lacey
"The stsaff as a whole was very pleasant and helpful as well as knowledgeable. No complaints on my end. Would I use Physical Therapy Connections again? Yes, I would." -Julie Courtney
| | |
| --- | --- |
| | "I have been very pleased with my treatment from Chad and Aubree. I feel a lot better and the friendly atmosphere in your therapy group. I knew a lot of people there and I guess we're all getting old together! Thanks!" -Bill Bolt |
"Thank you for the help. My back feels better now than it did when I started therapy. My hip does not bother me anymore. If I have any problems, I will be back for more therapy." -Ruth Minson
"From the beginning, my experience was great. I felt at east and comfortable. Explanations were always freely given for everything needed and I felt well informed about what I could do for pain and how to do it." -Kaley Rose
"Very good all at physical therapy connections were excellent therapists, Max and Stephanie excellent in all." -Jacquelin finnegan
"I did therapy two days a week. It improved the mobility to where my total shoulder to be considered advanced, by my surgeon, way beyond the time structure of therapy." -Don Jarman
"I would like to thank all who I was fortunate enough to work with. I'm grateful for all who have helped me to get back on track with my body after my operation. I continue to use this therapy at home to keep on improving. In closing I don't know that I can say enough about your help." -John Yalotz
"My coach, Stephanie, was patient and kind and gave me a lot of exercises to help scoliosis. This is relatively new or it seems there's more awareness of this condition. Now if I can just work at these exercises I know I can improve. (Mike also helped). It's interesting that one doesn't work on the 'bad' side but the 'good' side so that will help with the bad side in some cases. I find I feel good doing the stand and twist, pushing against the wall with one hand, then bending my knees back and forth. I need to work more on the bridge and I need to walk more! The experience has made me feel so much more hopeful. I just need to stick with it. And I may come back in the future." -Phyllis Fairchild
"When I first went to PTC, I was experiencing pain, sometimes severe, in my lower back and hips, it was almost 24/7 pain for me. After my 6 weeks of therapy with them any pain levels were down to 0-1 instead of 8-10. I hadn't felt this good in a long time. My therapist taught me many exercises to do at home and even at work to keep my muscles strong in my back and hips and to help me strengthen my core muscles. He taught me how to list, push, pull and bend safely and without causing strain on my muscles. I would recommentd PTC to anyone having neck, back, hip or knee pain or anyone who needs physical therapy for any reason. You will be treated with respect and understanding and will definitely benefit from what they do for you. I thank them all from the bottom of my heart." -Kathy Walker
"I've had treatments for three different areas of concern: neck, shoulder and back and I have been satisfied with treatment and exercise that has gotten me back to where I should be physically. Thank you." -Edward Ibanez
"When I first visited PTC, I was in a rapid physical decline due to spine problems. Michael and Adrian gave me hope that I wasn't on my way out just yet. Because of their work I now have some tools to fight back with." -Anonymous
"The staff were all friendly and helpful. Everyone always had a smile of their face. This makes you want to come to therapy. It is the best experience I have had with therapy." -Judie Krueger
"My therapist, Chad, was friendly, listened to my physical problems and laid out a plan to improve the mobility of my shoulder. Each session he introduced a new set of exercises that I could do at home, so I would only need to come to therapy once a week. The hands-on activity to extend my mobility, plus working on pressure points really helped. All this was done with a minimal amount of pain, giving me the tools to continue working at home until I have full shoulder mobility. I am grateful for this very positive experience." -Pearl Gurule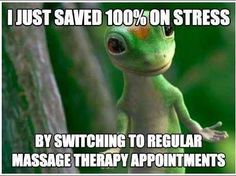 "Did exercises you requested and my knee pain got better every visit. No pain now. Your diagrams and instructions both verbally and written were east to follow. Your company is outstanding. My wife's hip surgery got better with less pain every visit. Thank you. We wished you had a representative come to the hospital after her hip surgery to recommend we come to your clinic. It would have made it easier than making a choice from a list of clinics. Your staff is a class act and a class act IS a hard act to follow." -Robert Levy
"Thank you all for your help and encouragement. I think I worked with almost everyone. Although I'm not entirely pain free, I am much improved and will continue to do exercises in hopes that improvement will continue." -Maureen Braun
"Michael got me doing things like squats that I did not believe I could EVER do. He strengthened my core and I am surprised. I am sorry I graduated, I believe PTC improved my whole body, not just my sore foot. Just what a 70-year-old needed!" -Olive Schrum
"I actually looked forward to sessions. They found ways around my pain to get desired results. I am very grateful of the concern the staff showed. I will recommend PTC every chance I get!" -Patrick Justice
"I hoped to regain mobility in my right hip. With the exercises I have been given, I am no longer limping. I am continuing with the exercises. I expect my hip to continue to get better." -Helen Robinson
| | |
| --- | --- |
| | "My therapy experience was absolutely the best I have ever had. The staff went beyond to be sure I was comfortable and pain free. Thank you so very much." -E. Marranzino |
"I feel I did achieve my goals and highly recommend Physical Therapy Connections." -Pat Farrell
"All of the staff was friendly and made you feel at home. Although there was a lot of people around they made you feel you were the important one. One day, one of the patients was crying and she just wanted Stephanie to calm her down. She did. Bryce Clark took time to help me understand what to look for in a secondary insurance. I thought that was so kind. There are good people in the world." -Janet Adkins
"We (my husband and I) found the staff to be friendly, caring, kind, patient and encouraging as therapy sessions continued and as I improved with use and mobility of my arm and shoulder, they were also concerned about other health issues that I had. I have referred several friends and my doctors to this therapy clinic. I appreciate the welcome, helpfulness and concern for me as a patient and as a person or human being." -Rosie Bonan
"I was referred by a physician for shoulder and neck pain. Therapy was pain free with total relief of symptoms. Procedure explained closely as therapy progressed. Very pleased with my results." -Anonymous
"They were greatly focused on good results. I had more confidence in my walking and doing many of my chores with much more confidence." -Petra Gallegos
"I injured my knee performing to a video exercise program. I tried physical therapy for a couple weeks without improvement. My land lord and friend, Aubree Adams, recommended Physical Therapy Connections and I was very pleased with the services and the knowledge of the staff. An MRI showed that I had a torn meniscus so I had arthroscopic surgery and returned to PT Connections for recovery therapy. I followed the instructions Stephanie gave me and therapy was successful. I continue to see improvement and expect to be fully recovered and back to normal eventually. I'm in much better shape than when I first started therapy. My level of pain is minimal now. I'm very thankful to Stephanie and the rest of the staff." -Karen Delgado
"Very positive! Got great results in 4 or 5 weeks and I always looked forward to going!" -Karen Mullans
"I gained complete recovery from my severe back injury and got back total use of my back and right leg. In addition, I am pain free!" -Alan Hamel
"I had a lot of back pain as a result of catching myself instead of falling on ice. Chad did the best therapy to stop the pain." -Anonymous
"I had a great experience at PT-Connections. After having a hip replacement, the rehab there was excellent. The facility was clean and well kept. The staff was organized, professional and courteous."-Anonymous
"My experience was great. The staff were all very friendly. I had been here before for therapy for knee replacement. You are made to feel welcome and the atmosphere is comfortable and unhurried. Will use this facility again whenever I need it and continue to recommend it to friends and family. The staff keeps up on all the new techniques and offer diverse therapies." -Rose Marchbanks
"PTC P.C. should I need further training, I would like to return. You have improved my prosthetic use and my life also. My experience was good. I still have a long way to go physically and gain confidence in use." -James Ghist
"It was very positive for me. The atmosphere was very pleasant and inviting. Everyone was very friendly. I will certainly consider coming again when necessary. It is nice to know that we have such a fine facility to go to." -M. Martinet
"Friendly welcome each time I arrived. Very efficient….never had to wait long."
(Chad Clark) "He was a wealth of information and experience. I felt as though he really listened to my questions and explained the theory behind his recommendations. I had the sense that Chad wants his patients to succeed, and he's always learning himself to better that outcome."
"I mention how preofessional the staff seems to be and the high standards i experienced with Chad. Also the variety of services Provided." – J. Huffaker
"My experience was great. If people will follow what they are taught in actual sustained practice, they will also achieve the success that I am experiencing now. Practice, practice, moving forward and do not give up when you are not being pushed by the PT. Pull it up from inside and remember to gain something you must invert time effort achieving it especially when no one is looking". -Deryl G.
"As an outpatient, my transition to mental and physical growth were significant. As a patient who was challenged with a traumatic brain injury and physical regression, Stephanie and your PT office  provided me with daily and weekly growth which  ultimately impacted my overall development. Your work resulted in my primary doctors informing me that I could now begin running, riding my bicycle, swimming and driving my car. Thank you for reviewing my medical information, being patient and creating a plan for my mental and physical development. My future goals include working, running a marathon and enjoying my life with my wife, family and friends". -Gerard F
"I loved coming into PT everyone there made me feel welcomed and didn't treat me as a complainer. The exercises were easy enough to do at home. I was not given too many exercises that weren't managable at home. I was walked through every exercise to make sure I understood the exercises,why I was doing them and what muscles it was helping. I plan on coming back antime I need physical therapy". -Paula O
"I have been having problems with my bladder for years, nothing seemed to help when I went to Physical Therapy Connections, I was skeptical. I didn't think therapy would help, I had never heard of physical therapy for bladder problems, but I began to see improvement the first week. I had less and less pain and didn't feel the constant urgency. It is so great I am so happy and so grateful after dealing with this problem for years. Thank you so much Stephanie and Physical Therapy Connections". -Dorothy C
"When Dr. Arline referred me to PTC, I was in a lot of pain, due to two slippage of the spine. By the end of the Therapy, I was pain free. And hopefully I will remain so. I very much enjoyed the one-on-one care that I received (especially the heart to heart talks and laughter). I thank each and every one of you for every thing and guidance through my treatments". -Frieda D
"I enjoyed my experience at PTC very much. The entire staff is knowledgable and experianced in their field. They are easy to get along with and talk too. They make you feel like family. They are honest with you and expect the same from you. The results of therapy sessions were really good. Yes, I will go back again if I ever need too". -Charles C
"I had an aggressive goal when I started my therapy.I wanted to get up from my walker or from a chair without pushing my self up. I was given enough instructions,handouts and other tools to keep working for this goal. I appreciate all the work I received while doing my therapy".-Connie M
"I think physical therapy went very well and that I was able to improve motion in my right shoulder. Thanks to Chad and Staff". -Larry H
"Chad made the experience very educational and not only helped me with my injury, but with becoming a better athlete and healthier overall".-Jenna J
"This was my second knee replacement to do therapy with you, and of coarse I have been working with Adrian and one of his classes 3 days a week for 3 years. The help I've gotten is really great guidance with everyone. Working one on one with Max was fun, he made my recovery with the second knee easy because of his positive manor and humor. I look forward to returning to Adrians class". -Susan A
"My experience with PTC has been a very positive one. The entire staff is professional, friendly and very caring. The individuals I worked with, Michael and Max, were very: knowledgeable, caring, friendly, professional, funny, kind and very helpful. They were also very honest and positive in their encouragement to my personal progress. I would strongly recommend PTC to family and friends". -Cynthia P
"It's been a pleasure working with everyone at PTC. They gave me hope that I was going to get better. I'm just so grateful that the staff just took the time to help my back and my legs to feel better. I will come back to Physical Therapy Connections when I need it again. I have achieved my goal thanks to wonderful staff. Now I will achieve next massage by Michael Coffee hopefully that will really improve me for the summer and outdoors. Again I just wanted to thank you all for what you do everyday and I will tell all my friends about Physical Therapy Connections. Now since Chad, Max, and Adrian gave me a wonderful work out, could I give Max the same treatment that I had smile". -Marcus G
"Friendly very professional staff. Challenged me to exceed my progress. Safety seemed to be a key aspect and primary. A wonderful experience and I accomplished what I needed to do and will recommend you to anyone needing your services". -Neil B
"I came in with a knee issue, only to have Michael take one look and decide it was really my hip. Through the course of treatment my hip, knee, and an old ankle injury improved greatly. I didn't want to come at first because I wasn't sure therapy would help. It did immensely. I still have strategies I can and do use at home, which is also proven very helpful. I did like the less intense style. My last physical therapy experience was like boot camp, this was much more enjoyable". -Suzanne E
"I had both knees with TKR 6 weeks apart, and started outpatient PTC therapy around 5-6 (after home health therapy). I appreciated  every PT session was different to deal with current pain or ROM needs. Michael and my MD said I am way ahead of most people at my current time frame and I contribute that to my own committment of home exercise 2x daily and all the various assessments and changes from Michael for me to address each need for myself during every phase of my recovery. Thank you so much Michael for giving me my ROM and function back in both of my knee and allowing me to judge how much ROM or reps per my pain tolerance". -Linda R
"6 months after my injury I'm back to my daily exercise and back to running. Everyone was patient and respective of my desire to resume activities and get back to my goals, which I haven't achieved yet. 50 Registered 5k's before I turn 50. Only 40 more to go". -Tammy P
"From the beginning of my treatment I was treated with respect and understanding. All my Questions were answered quickly and explained to me without confusion. My experience at P.T. was great I always felt confident in my therapist". -Perla B
"Quick,easy, fun, low pain, recovery for me taught me new tricks to help me heal. Gave homework to help me recover. I would show my husband how to help me . Helped me physically and also emotionally to heal. Very professional and very well managed. Everyone  seemed happy and I felt very welcome. That helps us heal better and quicker. I came hurting after multiple surgeries and left with knowledge of how to help myself heal. Highly recommended"!!- Nancy
"The therapy I received fulfilled my expectations. I believe I can use the therapy I learned to help my knee condition. Chad made me feel very comfortable and did not give me more than I could handle or need. Everything was explained so I could understand why the therapy would work".-Gary S
"I have been receiving massages for over a year now at another clinic with limited results. After 3 sessions, I am feeling amazing. My RA and Fibromyalgia do not flare up as frequently and my results last for multiple days vs. the single day before". -Heather F
"I started therapy following a total knee replacement. After 9 sessions I was able to reach all 5 of my goals. I was able to bend my knee to 120 and straighten to zero. They were great people to work with. They gave me the confidence to push to reach my goals. They have such a positive attitude and make your experience fun". Laurie S
"Chad Clark was a wealth of information and experience. I felt as though he really listened to my questions and explained the theory behind his recommendations. I had the sense that Chad wants his patients to succeed, and he's always learning himself to better that outcome". Jacquie H
"Everyone at PTC was professional, knowledgable and focused on helping me meet my goals and at the same time they were friendly and made me feel comfortable during my sessions. My knee is 100% better and I will continue to do the exercises they taught me". Anonymous
"I am feeling much better. The PT has helped my knees and hips. I did have massages by Mike coffee and will continue on a monthly basis. Mike worked on the problem areas and resolved issues". Lucille
"Everyone I worked with and met at Physical Therapy Connections were so professional, helpful, and pleasant. They cured a condition I thought I would suffer with or tolerate for the rest of my life. They educated me as to the cause, muscle strengthening and functioning of the pelvic floor are greatly improved, and I am so happy with the results. Stephanie was so excellent and I am most happy and would encourage anyone else with this problem to try this program". Anonymous
"My husband told me of his wonderful experience at Physical Therapy Connections. After my knee surgery I knew I would try the facility. I found it to be very helpful. Michael Flores is the person I worked with mostly. I would like to thank him for the wonderful care. He seemed to individualize my needs,always seeking to find ways to help improve and restore my knee function. I would be most happy to recommend this team of therapist".-Sally
"I had two total knee replacements. My left knee last year, my right knee this year. My twelve sessions with PTC has allowed me to return to work and feel no pain in either knee. I can truely say PTC has helped me to a full recovery and the opportunity to return to work full time. thank you PTC and every one involved in helping me achieve my goals". Mike T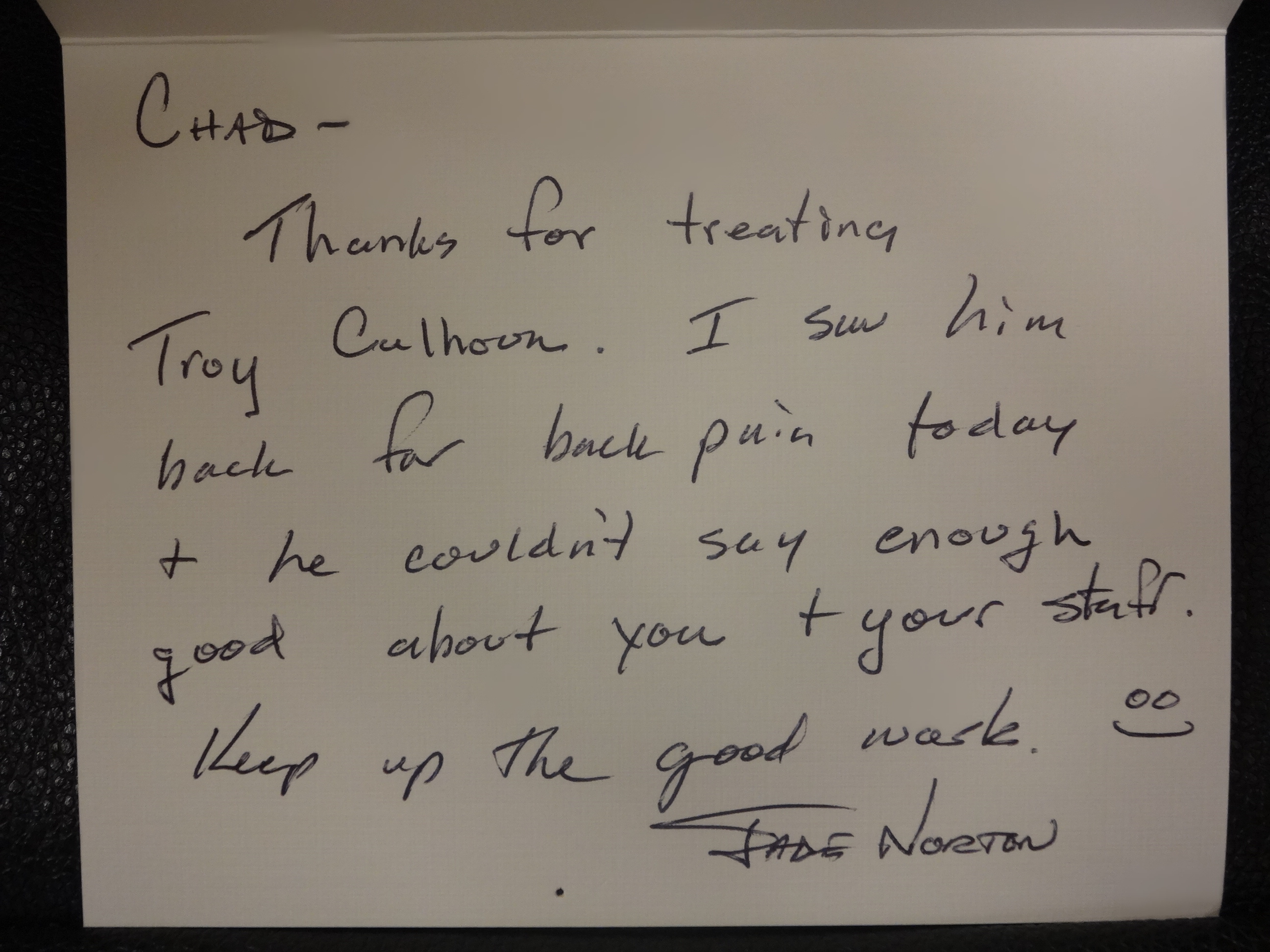 "The greeting was very refreshing when I just got to the office. No wait time was wonderful! The therapists are very helpful and caring of how our health problems are getting addressed. I had a very positive experience and all the trainers are excellent. I would recommend this physical therapy center to anyone in need of help.". -Pat L
"I injured my back and hip five years ago and it has been painful ever since. I recently re-aggravated my injuries and was referred to Physical Therapy Connections by my doctor. Before I started I was in pain all day everyday. By the time I graduated I was pain free and able to move around easily without pain at all. I work at a prison so there is always a chance of inmate contact. My PT was designed around me having to potentially fight an inmate. All of the moves, stretches, and exercises were geared towards helping me thrive at work. I'm so thankful for everyone who have helped me at Physical Therapy Connections and appreciate all of the caring staff". Caitlin P
"Michael Flores provided a comprehensive program to restore my knees to full function. He was encouraging and I felt comfortable following the program at home. Michael also gave me a maintenance program to follow up for my ongoing optimal knee function. A total program". Kim B
"Michael Flores was very knowledgeable and really understood me and my issues. I feel fortunate that he was my therapist!" Susan M
"Very happy with everyone at this clinic and would highly recommend them to any one needing Physical Therapy. Michael Flores was my therapist and a wonderful young man who was very patient with me, took time to explain everything I needed to know to make sure that my recovery was 100%. I would return in the future for any therapy I may need". Elanor F
"From the first day I walked into therapy after having rotator cuff surgery, I felt welcomed. Up to my last day, I felt that the therapists really cared about my progress". Anonymous
"Initially I was concerned that my physical therapy visits would make me really sore. Michael explained if there is pain, I should stop, except when working on increasing flexion. Michael taught me exercises that allowed me to go home and practice. He would talk me through set backs and worked on painful areas in my legs. Thanks Michael for your patience and knowledgeable treatment!" Beth B
"Everyone worked very hard to take care of my situation. Mike, Adrian, and Max were really great, did a magnificent job. In all, it was a pleasure working with each one of these men. I appreciate so much their attention and effort." Delta B
"Very personable and informative. He (Chad) explained everything that was happening. He is definitely and expert in his field. Always made me feel comfortable." -Barbara
"I feel I have seen a fair amount of improvement. I now have the tools to get to where I want to be. Michael was a delight to work with and it is apparent he is very knowledgeable about what would help me." -Anonymous
"I would like to take the time to personally thank the entire staff of Physical Therapy Connections fory your generous welcome, and care. Having been through numerous physical therapists, this facility and staff made you feel more than welcome and want to attend your sessions. The safe and pain free philosophy "works". Most PT that I attended was like boot camp and very painful. I was very pleased with the knowledge, care, concern, and encouragement from all the physical therapist. A very special thank you to Chad Clark. Most owners of a business do not engage personally in the work themselves, Chad was my therapist in the rehabilitation of my left knee replacement. I couldn't be more satisfied with my progress and my total outcome. The basics of what Chad taught me are still and will be a daily part of my physical care and life. I continue to do the work and rehab on my knee, and the progress that I have made is unbelievable. I could not be more satisfied and happy with the decision of a total knee replacement, thank you Chad and staff of Physical Therapy Connections". -Phil
"My physical therapy experience at Physical Therapy Connections has been very positive and with good results. The staff has been most helpful efficient, accommodating of specific requests and very professional. Special thank you to Sam and Stephanie. I am  grateful for the physical therapy I have received and for helpful guidance in improving issues and having a good, long-term maintenance plan to use. Thank you so much." Anonymous
"Michael Flores- He is an awesome PT that needs to be recognized. In the short visits I had with him, he has helped me improve my muscle strength alot. He has taught me several exercises and omg the trigger points. He is wonderful. I would recommend him to anyone in a heart beat." -Tracy
"The professionals at Physical Therapy Connections really know what they are doing. They are all helpful and every session was helpful and worth my while. Adrian and the whole team are amazing people. I definitely would recommend this to anyone."-Chad
"I was taught a lot of exercises to keep better balance. I was at therapy for three visits and had a lot of improvement, enjoyed working with all the staff". – Joseph
"Without Adrian's wellness classes, I would not have bounced back from my hip replacement surgery so quickly. Stephanie has helped me in so many ways; she is fun to work with, takes such good care with every exercise she gives me, and explains everything in detail. I have also worked with Max who is very knowledgeable. PTC are like my family, they are all caring and always go out of their way to help me with whatever problems I have. I would never go anywhere else." -Anonymous
"Mike Flores was very polite, courteous, and knowledgeable. The therapy was a success and I was pleased with it!" -Eve Espinoza
"They encouraged me and gave me hope that I could reclaim the parts of my life that I lost. Chad is remarkable in his ability to strengthen a persons mind, body, and spirit. He sees things in new, and innovative ways. He is able to convey what not a lot of people can see and do." -Brenda Johnson
"Michael Flores was always very pleasant and during sessions explained exercises completely." -Anonymous
"Every week was great. Mike Coffee was excellent at finding problem areas and relieving the tension!" -Amy Bader
"Michael was very professional and knowledgeable about massage and tension points. I would recommend him for a massage." -Nancy Arredondo
"This was a great experience, it was very professional and pleasant." -Diana Brown
"Being a couch potato and living life revolving around food has a negative effect on our bodies but is very Italian. My results landed me at PT Connections. It was a stroke of luck that Michael Flores became my PT. He is marvelous. One time after another I had to come to him for a different set of muscles I hurt while trying to improve the last set of muscles that I hurt. He has been patient, kind, and comforting through it all Michael has more than exhibited his abilities. He has a heart for all the people that I believe is second to none. Michael is a great person and physical therapist and will go far. And I, like so many others, come to physical therapy with a lot of trepidation and Michael put me at ease the very first thing and instead of not wanting to go to PT I look forward to it. Now I have so much more in movement, I've lost some weight and feel like I've pushed the clock back. I'm thankful for all the things I have learned from Michael and he has given me the tools I need to better take care of myself. And Michael Coffee's massages are heaven. I have been in Adrian's wellness class since March and besides being fun and social it keeps me grounded in my self-care. Adrian is really good coach.He has a gift for encouraging others and works very hard to help all of us achieve our goals. All of this has been a life changer for me. Everyone at PT Connections is the best. They're dedicated to their patients' well-being and work to that end besides being friendly, fun, and first-rate." -Micki D.
"I could not sleep or hardly walk when I started my therapy. My pain was unbearable. After just five weeks, I was pain free. When giving me my exercise, if it was too hard, they would find exercises that would work for me. I enjoyed every one that worked with me. Thank you all." – Bev T.
"Stephanie was very friendly and optimistic about helping me with pregnancy pains. Her style helped me ease into doing more exercises and movements. I wasn't rushed or pressured into doing difficult things. Exercises and treatment advanced with my progress and my pain was reduced in my back, ribs, hips, and legs significantly. I went from very limited mobility to full range mobility. As my pregnancy advances I will have the tools to help me manage the growth and changes. Thank you!" -Emerald O.
"After my reconstruction surgery, my left arm was not able to function properly. I had gone to physical therapy before but left with little improvement. Two years later I was referred to Physical Therapy Connections. My first phone call was from Samantha. She was friendly over the phone and when I met her she was just smiling and made me feel at ease. She set me up with Dr. Stephanie McEvoy and I just felt I was in good hands from the start. I started this in June of 2016and Dr. Stephanie measured my motion and then began stretches and arm lifts. After every session she gave me work to do and walked me to the front. It is now Sept. and I am on my way back to feeling myself again. Thank you all for such a wonderful experience." -Laura S.
"If you want to achieve your therapy goals, this is the place! I am a 51 yr old woman that needed a double knee replacement, I researched, read reviews, and asked any one who had any type of joint replacement who they recommend. Chad and the amazing crew at Physical Therapy Connections, was the overwhelming answer. Even my Dr. requested them!. I needed to return to work as quickly as possible  after surgery. The caring staff worked with me in ADVANCE to strengthen the muscles I would need after surgery. What an INCREDIBLE difference the physical therapy made! I was able to work part time the third week and full time the 4th. At 5 weeks I am at 140 &131. These numbers are typical after 4 months!! I know that with the wonderful care and support I receive at Physical Therapy Connections, I will continue to achieve and surpass my goals. Thank you all!" – Anonymous
"At my first visit when making appointments with a therapist, she (Samantha) made me feel welcome and comfortable. After finishing my PT, I joined Adrian's wellness class and it is always a pleasure to be greeted warmly by Sam – What an asset she is to the office. I asked to be assigned to Stephanie because my sister had great success under her care. Steph is a great therapist who demonstrated knowledge, skills, and patience. This was my first eve PT experience and under her guidance, I learned techniques to strengthen my leg which I will continue to delay knee surgery. I had some opportunities to work with Max who encouraged and, under his direction, greatly assisted me in attaining my personal goals. After graduating from PT a month ago I joined Adrian's wellness class. Since that time I have felt more energized and under his guidance, I have improved my confidence to do physical things I thought were well behind me. His classes are fun but challenging." -Anonymous
"I accomplished what I went there for, and that was to help get the foot I had sprained get better and get me walking again without pain. The therapist was able to correct other issues they had found to be noticeable, such as aligning my hips which were slightly rotated from compensating for the pain I had in my foot. They really addressed more than I had expected. Very satisfied with my overall experience. Thank you!" – Anonymous
"I injured my ankle about 9 months ago, I kept thinking it would eventually get better, but it never did. I saw my doctor and they referred me to PTC. I was scared going to set up my PT sessions but was warmly greeted by Sam, and scheduled for my first session in 2 days. Dr. Flores was wonderful to work with and would explain to me why he was doing what he was and how it would help make my ankle strong. He taught me exercises I could do at home and we went over them to ensure I was doing them correctly. As a teacher, I greatly appreciated that he did this and I was confident to do the exercises at home. If I injure myself again, I'm  definitely going back to PTC!" – Alysia Trujillo
"Hello! This was my 2nd go around for therapy and as always I was always pleased. When you go to PTC it is warm, friendly, and always the feeling you belong (like home). I always comment on how clean your facility is. Never ever have I been disappointed with anything, even the privacy of conversations. Chad, you have a great place and great help! I will always send people to your place." Loretto E.
"My first experience with PTC was almost 6 yrs ago. MY elderly father had a total knee replacement. The hands on work they did with him amazed me, He was 80 yrs old and was soon back to doing his daily walks. When I had a total knee replacement, I went to PTC. They developed a personal program for me that became more challenging as the weeks went on. The benefits to my knee (Also my other knee, hips, and back), came quickly. They treated me like a valued friend but never lost their professional focus. I would (and have) recommended them to everyone for any surgery or aches and pains." -Virginia
"What a life changing experience! I am now able to do all the things I set out to do. I am able to do grocery shopping, and household tasks I was unable to perform 2 yrs ago. I was always treated respectfully and very professional. Always on schedule, if they said 2pm, we started at 2 pm. I am more than pleased with the care I received by Stephanie and the entire staff @ PTC." -Rosalia F.
"When I first started with Michael, I could hardly lift my arms. Now it is so different. I can do everything. I can sleep at night without it hurting. Thank you. I did have several others that worked with me too. They were just as nice." – Jan K.
"I was very pleased with their kind care and knowledge of my problems and how they knew where to work. They took the time to listen to my needs and were very helpful at scheduling my appointments. I like the closeness of the facility and the rooms' set up. I am pleased to say I actually enjoyed the exercise! That's not usually the case for me and I also was informed that my Parkinson's by my doctor that exercise with neurological disorders is essential almost every day to keep up your strength – otherwise you lose your strength and progress very quickly. Scary huh! I hope to continue and progress now. Hopefully it will continue. Thanks for all your help." – Janet M
"Thank you for helping me get my knees stronger and teaching me ways to build up my strength in my legs and thighs. It has really helped me a lot in this short time and I owe a lot to you all here. Thank you so much for all you do." – Dawn V
 "I have been a patient several times and every time I go, everyone makes me feels welcome. They all greet you and it seems like they like what they do every day. They are very organized. In the future my family will definitely be a patient there. (not me – not anymore). May you all have a Merry Christmas and Happy New Year." – Libby R.
"When I first started coming in, I was in constant extreme pain; it hurt to even walk really. Now I barely hurt ever, I feel like I can finally do things I want to again. Everyone at PT COnnections rocks and are super kind and caring. You can tell they really care about you and want to get you better. I was lucky to get to work with Adrian, Max, and Michael. All of them made my experience enjoyable. They joke around with you and make you want to work hard and do what it takes to get better." – Kayla L.
"I was referred to PTC by my Orthopedic Dr. after I had a right full knee replacement. I had a very helpful and encouraging experience, working with Michael F, Max, and Adrian. They were all very knowlegeable about what exericeses I should do and didn't lew me over-do it. About half way through my knee therapy, I was also referred for my lower back. They were all friendly and treated me in a respectful manner and made me feel comfortable while doing my therapy. THey are all a great bunch and  I will miss coming for the therapy. – E. Alley
"When I first came to see you, I had some doubts that you could actually help me recover from my ordeal of breaking my left femur bone near my hip. Now I'm sporting a titanium ball which had replaced my hip ball and also have a titanium rode inserted into the lower portion of my left leg. Michael Coffee referred me to a medical massage therapist and she is great – helping me a lot! With your patience in helping me to find a safe avenue to use my left leg and without any pain was an eye opener for me. But thankfully you all showed me it could be done. Thank you. You guys are awesome! Thank you. Also, I had a problem with the right shoulder and just graduated from that area of comfort also. Again, you let Stephanie work with me in finding ways to increase my mobility in that right arm and shoulder. I'm very grateful for your help. The rest is up to me and I'll exercise it every day as I'm able to do so. So thank you so much for your patience and kindness. It works. Just remember to do the exercises and all will be good in the end." M. Mathews
"My experiences here at Physical Therapy Connections have been most positive. Dr. Mike Flores sat and listened to my issues and concerns. We had a great dialogue on what my problems I had and what and how we were going to address them to get me feeling better. Also it would enable me to get on with my active life. Each session of specific exercises with Max Madrid and Adrian Gomez gave me guidance on continuing these exercises at home. Both Max and Adrian were pleasant, helpful and above all patient. My sessions were great filled with laughter and optimism to get me to feeling better. I would /will definitely recommend Physical Therapy Connections to All! I would definitiely come back if I need therapy again." – Charlyn M.
"They (Stephanie and Adrian) were easy to talk to. They explained everything very well so I could understand why I was doing the stretches and strengthening that they suggested." – Laurie P.
"My ACL was completely torn, with a partial tear of the meniscus and LCL. I was always down and dreaded coming to therapy. When I started working with Adrian, it actually became fun. We always had something to talk about and I was really comfortable. I not only became a better athlete and overcame my injury physically and emotionally, but I also made a good friend. I revere Adrian a lot, and I will always be thankful for everything he has done for me." – Jaylan G.
"We (Max and I) both have great interest in golf – he even helped me with my swing. "Rotation- rotation" and stretching before a round. Stephanie is also a ge – tries very hard to help. You guys are super!" "Thank you, PAC and PTC for a great experience in your facility. My torn rotator cuff problem has improved since attending my sessions, as well as the sciatic nerve problem. I've learned a lot about balance, posture, and walking correctly. Also, my golf swing has improved, thanks to Max! What a happy guy and fun to be around!" – Marian M
"Well, started Nov 30th with therapy on my shoulder. Had Stephanie and Max Both as therapists. Came in every Tuesday. 1st time in, never thought I'd be where I am today, Have almost full use of both my arms and back. Still a little ways to go but not far. I can remember going back for my 1st x-rays and being in tears because of having to have my arm in a certain position. Can't believe Stephanie and Max have brought me this far, and they are such nice people, very gentle and don't push you. And Max is a real character. I got a kick out of him. Anyway, couldn't have gone to a better therapy center. Glad my doctor sent me there. Would recommend to every one who needs therapy on some part of the body, be it shoulder or whatever. They're great here. – anonymous.
I am so pleased with the care I have received. The exercises I have been given have changed my daily living considerably. I am able to reach and move my shoulder and arm to a normal position in most everything I attempt. Thanks again! – Anonymous
Everyone here has been Great. Mike works very hard at helping me with all my workouts. I am walking and doing my everyday life with so much less pain and feel so much more motion. I don't feel like I am 75 years old. I am back to building Hot Rods and riding my Harley. I would recommend you to anyone. Thank you so much – Terry McDonald
I have been getting severe headaches in the middle of the night for almost 8 years. Additionally, I had severe sharp pain in my shoulder and I was convinced I was facing surgery. Michael Flores convinced me I should give physical therapy a chance for a few sessions and home exercises. Miraculously my pain in my shoulder has all but subsided and I recently went almost 3 weeks without a headache! This is huge for me and something I never thought would be possible but I was forever hopeful. The team at PT Connections not only diagnosed my issues, but worked on correcting them, and they were pretty complex – certainly nothing that numerous doctors and specialists could figure out. I am forever grateful.  – Pamela Cress
Michael gave me the confidence that this will be my last shoulder surgery with no more dislocations because of the assessment and specific exercise program; specific to me. I could notice significant improvement from the ongoing reassessments for my shoulder prior to and after my surgery. I'm in less pain and able to do so much more every day with my shoulder being more stable. Michael and Max are excellent in determining what program is in the best interests for me to return to the best possible function. Both are pleasant, creative, and fun to work with. Thank you so much. – Linda Reis
I attended Chad's seminar @ PCC and he said all the things I wanted to hear. I was experiencing pain in my thighs and hips – the cause was my back. After 5 sessions my pain was gone except for the groin pain but that soon disappeared as well. Now I will continue maintenance exercises and attend in-house maintenance programs. – Lou Truhlicka
I did not believe I could get better in the time I had. But not only did I get better, I wanted to dance by the time I was done!! This team was wonderful! Thanks for all you did!! – Melissa Westfall
Overwhelmed me with knowledge and expertise. Always working to motivate me to excel and improve. You can tell Michael loves what he does! – Rick Esgar
My therapist was very knowledgeable and a lot of fun. He personalized my treatment, using  my interest and experience to maximize my performance as well as showing me safe ways to increase my range and strength. I always felt like an athlete training while I was here. He also had answers and recommendations for all my questions. – Shirley Aragon
You have changed my life by helping me with everything, especially the exercises with everybody. I enjoyed working with everybody. – Duane Keller
I received individual help and care that I needed. Special thanks to Michael Flores and Max Madrid, Samantha for accommodating changing times and dates. Max and Michael Flores never gave up on me, Even when I gave up on myself. – Joan Perez
I was helped on my posture. Since it was my hips, I was shown different ways to walk. That helped me not to limp. The group was wonderful. Everyone really cares and their job means a lot. It's not just considered a job. Thanks you. – Terri Padilla
I was unable to stand, sit, or walk before I came. My pain was 10/10 some days. Now, I don't need my cane. I can walk, sit, and stand with less pain. I am 70% better. Chad was educational for me. I understand what to do now because of the skills Chad taught me and the controlled exercises he provided me with for home therapy. I am so relieved. Thank you. – Kathleen Vadnal
Most definitely!! Before my treatment, I would cringe each time I stepped out of my car or truck and also when getting up from a chair after sitting for any length of time. I don't experience that pain now so I will definitely continue using the exercises that Stephanie provided me. I highly recommend Stephanie. – M Kathy Cozzoline
I always enjoy sports performance. Everyone is friendly and professional. Every therapist is excellent. I thank Stephanie for her time and work to begin with and Max for tying it all together at the finish line. I will truly miss everyone. Sam is wonderful and front desk is most important as she is the first to greet you. Many thanks to all. You make an amazing team. – Joyce Nims
Motivated me to exercise, as a result I am more mobile and confident. Chores at home and work to be done seems within my abilities now. – John Hagen
17 I had a great experience. Staff was amazing and really listened to my needs. Michael was great and really does a great job. I hit all my goals that were set from day one, no pain, and I feel wonderful. Thank you all, I couldn't have done it without each and every one of you. – Andrea Vigil
I have had therapy at other places in town that produced 0 results. You were and are great and I feel better each day. Larry Henderson
Yes, physical therapy changed my life for the better. It allowed me to regain strength and mobility in my shoulder and get back to enjoying my hobbies that included using my shoulder. All the staff were very nice and accommodating. – Mitchell Ortiz
When I first started at PTC, I was skeptical. My sciatica was very painful and I thought there was no way exercises were going to make the pain go away. I was scheduled for about 8 treatment appointments. On my second appointment I met Max, who was concerned about me and my improving success. Max was funny, I enjoyed being with him and he explained every exercise and how it would help me. After 4 appointments, my sciatic nerve pain went from a high 10 to less than 0.01. Max gave me my certificate of completion and I thanked him for all of his help, and Max said, "I didn't do anything. I showed you what to do; it was all you. You did all the work." I was very impressed with PT Connections, especially Max. Well Done. Thank you, Max, and all the other therapists. You are a great team. – Fred Rouleau
Strength and range of motion in (R) knee after knee replacement surgery. Working with Michael Flores and Max Madrid not only gave me back the movement to my (R) knee, but these wonderful people provided me with the self confidence I had lost with to 2 years of pain I had endured prior to knee replacement. There are truly no words to properly describe the benefits and self confidence I have gained. Thank you so much for everything. – Shirley Lewis
Helped with my range of motion and strength as well as confidence with my knees and attitude. Everyone makes you feel at ease at hard things to do for rehab. Their massage I think is critical for the rest of the body, besides the knees. Everyone should do that!!! Steph is Great!. – Craig Shomaker
All my goals were reached and my pain eliminated. I can do things I could not 6 months ago. – Anne Whitfield
I feel that All the staff at Physical Therapy Connections have helped me achieve all of my normal movements on my knee. I will refer whoever I know that might need some therapy to this place. Thank you so much. – Marcos Ortega
After one month my knee felt as good as new! No-pain exercises. I have better range of motion than I had after initial PT at another place – which was longer. No scary props were used 🙂 – Stephanie Snyder
Stephanie was fantastic and all were wonderful to work with. Understands encourages and supports. Always feel good about your progress even when you're having a bad day. – Dave Ritterling
This is not the first time you have helped me through a session of pain. I am grateful to have you available. – Myrtis Johnson
I had a full knee replacement and Steph really helped me get back to feeling confident and gave me the tools and encouragement to build myself to get back to work full time. I am so happy and I feel great. She was knowledgeable about asking me questions about my work duties and then she would give me exercises to make me feel confident to do my job when I went back to work. She has a great imagination implementing exercises for me. I also had Adrian and Max and what a workout they gave me. And the friendliness and helpfulness your staff showed me was incredible. I will recommend your facility to everyone I know that needs physical therapy. I have returned back to work feeling confident and happy. Thank you all for all you did for me mentally and physically. Thank you again – a friend for life. – Julianna Mora
I'm more aware now of the things I can do to help myself with chronic back pain; as well as hips, neck, and shoulder pain! The staff here was wonderful and extremely helpful. A special thank you to Stephanie and Max. I would recommend PT Connections to family, friends, or anyone seeking help to alleviate pain. – Gwen V. Nickolson
Michael was a great therapist who helped me get back on track after an MS flare-up. With his help, I am able to shower without a chair, grocery shop again using a cart, and stand to cook dinner. Thanks to him I have my "MS" normal body, strength, and balance back. Great to have my life back! – Bernice Zulian
Improved bending of knee after three surgeries to repair broken knee cap. Went from bending 42 degrees to 100 degrees. – Bobbi Reynolds
I was in pain for 2 ½ years before I came to PT Connections, I was in agony and I finally decided to do something about it. I came in thinking it would be torture. IT WASN'T!! I was skeptical at first because the exercises Stephanie showed me seemed too easy to do anything, but I kept coming. Exercises got tougher but seemed to be helping. 1 week before my last session I have no more pain, and the pain will stay gone thanks to Stephanie and the PT crew! Thank you!! – Tracy Thielemier
Not only am I pain free but I now have techniques to use on my own to avoid injury and build strength. The exercises/techniques were explained and demonstrated in a way that were easy to understand and remember when I tried them at home. I would highly recommend the friendly, competent staff at PT Connections! – Lana G. Woodruff
5/31/17I went someplace else at first (for therapy) and had very little improvement. Coming to PTC has made all the difference in the world. Each week I could see and feel improvement. They didn't just tell me what to do and send me home, they actually did hands-on manipulation and massage. They pin pointed where the pain was and worked it out. I'm happy to say my shoulder feels great and the movement is back to normal. All of the staff here are wonderful. Stephanie McEvoy was my main therapist along with Max Madrid. I will never go anywhere else! – Linda M. Lucier
It helped my knee in every way. The pain is down to a 1/10 sometimes. Range of motion (has improved) to use the stairs and get down and up off the floor. Stephanie and Max were great and very good at their jobs. – Diana Roberts
When I came here I had chronic pain due to multiple injuries over the past 12 years. The pain was so bad I could no longer even lay in my bed and would have to use a recliner to get any sleep. I came in with five different shoulder problems but the rotator cuff is intact. I had steroid shots with short relief. Stephanie assessed me and turned me over to Max and started the exercise regime. He taught me to adjust and revise movements to minimize any pain, Max is a very good coach and helped to keep me motivated. I came here desperate and willing to do PT as I felt my shoulder was hopeless. I worked hard and did what was recommended and after 3 weeks I noticed real improvement and got more therapy prescribed by the Dr. Another 4 weeks and I can sleep in my own bed. I no longer need to use ice 3-4 x per day. I now feel very hopeful that as long as I continue doing exercises I was taught that one day I'll be completely pain free. I know that I'll have to exercise my shoulder the rest of my life to prevent a relapse of injury but today I'm willing to, to be pain free. I'm very grateful to the friendly people at PT Connections and that they decided to accept CHOICE VA. Patients must do it! Thanks guys. – David H.
Able to sit through meetings at work and ride my horse pain free.
"I now have a new family and feel like everyone was so nice and friendly there; it was amazing. I am recommending everyone I talk to that needs help to you. Thank you." – Donna Ingland
"My shoulder surgery was much more limiting than I first thought. Michael Flores and Max Madrid have helped me regain my shoulder function and mobility. They have shown me how to continue making progress as I heal. Follow their directions and suggestions; they work." – Robert Pettijohn
"When I first came in right after surgery, I was on a walker, hard time walking. Michael and Max worked patiently with me to improve and become pain free. The simple but helpful exercises they showed me literally changed my life. I went from pain every time I stepped to no pain in the right hip. Left hip will also need to be replaced in the next 6-8 months, and I will be back for therapy. I will also continue to do the exercises at home. Thank you all for giving me my life back." – John Obrin
"My experience was amazing! Stephanie was amazing! Every time I left I felt so much better. First time I came I was limping. I would leave with less pain after every visit. Exercises are easy and simple to do. Everyone is so friendly and inviting. I truly enjoy my massages with Mike. Sam is great and always so accommodating. What more can I say! This is a great facility. Staff is unbelievable! I will continue to come and stay pain free. Thank you to All staff." – Rosanna Padilla
"Helped me use my left hand more and more and do things naturally without too much thinking about it. Always had a positive experience… enjoyed being at the PAC physical therapy office and "training center."" – Virginia Waldron
It helped me to feel empowered in my own life. Exercises were given to me that I definitely feel will help strengthen my chronically bad knees in time. I always feel inspired after my sessions here. And I leave feeling like "I can get better." – Lori Aguilar
I regained ability to walk and to move without pain. Able to get up from bed with no discomfort. Activities were tailored to my specific issues. Homework was helpful and helped my flexibility. – Dorothy DiNiro
"When I went for my first appt I couldn't walk, stand, or sit for more than 5 minutes. Chad's hands-on therapy and at-home exercises have given me my life back. I am improving with each visit. I never use my cane. I can walk for 20 minutes after seeing Chad for 4 months. I am happy to be on my way to living again." – Kathleen Vadnal
"My experience has brought more awareness of retraining my core to fire when needed. Something needed after 3 pregnancies and feeling like those muscles were weakened and needed to be retrained to work properly. I will take this with me to be able to do the exercises I want in the future without compromising my back and core." – Kristen Ruiz
"The M&M (Michael and Max) dynamic duo helped me in ways I can't even begin to count. After having some issues with the incision site, I returned to therapy and both Michael and Max helped me get back to where I was before we had to do a second surgery. Always caring and concerned, they gave me a variety of exercises to strengthen and give me more flexibility in my knee. Both were always encouraging and helpful, explaining what the process of certain exercises does to help me get back to normal. I have received a new lease on life and will be forever grateful." – Nona Wilson-Trujillo
"I have been experiencing back pain for the past six years or better. This training is the first to help me prevent reoccurrences of injury. All other solutions have been reactive rather than proactive." – Justin Fox