Physical Therapy Connections, P.C. uses a pelvic floor treatment program that addresses urinary incontinence, pain, prolapse, E.D., and other pelvic floor dysfunctions.
Stephanie McEvoy, DPT is a Physical Therapist that has interest in treating pelvic floor dysfunctions and provides Safe and Pain free treatment that usually has a significant change in 3-6 sessions. Our patients love our pelvic floor treatment.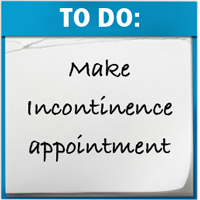 Some people have concerns with what treatment of the pelvic floor might mean. Here's what to expect: First I learn about your specific concerns because not everyone is the same. Even similar symptoms may require different treatment. Then I teach everyone what the pelvic floor is and how it normally works (I even offer free classes in the clinic,call or stop by to see our schedule). The assessment of movement, strength, motion and alignment of the whole body is our first step this all happens with clothes on. There can be a lot to work on at this point so we don't always do an internal assessment of the pelvic floor muscles and people are able to decline if they are not comfortable with going to the next stage of assessment. The internal assessment requires disrobing from the waist down to visually inspect how the muscles respond with cough, kegel and bearing down. No speculum is required like in a OBGYN office because we are not looking at internal organs; it is a one digit assessment to test strength, test for prolapse, and identify any areas of abnormal tightness that may contribute to pelvic pain or incontinence. The pelvic floor muscles can also be tested and assessed on male patients.
Call now to schedule your Evaluation and treatment. 719-565-6678
For more information about treatment sign up for a free workshop today.