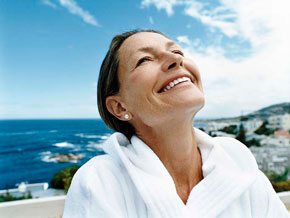 In Pueblo, Colorado Physical Therapy Connections, P.C. offers Massage Therapy as an additional service to your Physical Therapy.
We feel it is beneficial to our clients to get the fastest recovery time possible in the safest environment without a painful experience. What we have found is that Massage Therapy is a great way to speed up the recovery time for our patients. We felt it was inappropriate NOT to offer massage therapy to our clients.
Board Certified Massage Therapist Michael Coffee uses a variety of revolutionary techniques to boost your body's healing ability. With experience ranging from Swedish massage, NMT, and medically based massage techniques, and specializing in trigger point, Myoskeletal alignment techniques and hot stone therapy you will find your body healing faster and better with the knowledge and hands on experience of a massage therapist in your physical therapy clinic who has been here for over 5 years now.
The best way you can thank us is by referring a family member or friend. We're never too busy for your referrals. We always welcome new and returning referrals. We depend on word of mouth from valued patients like yourself. Thank you for your referrals we appreciate it! –Physical Therapy Connections, P.C. Staff