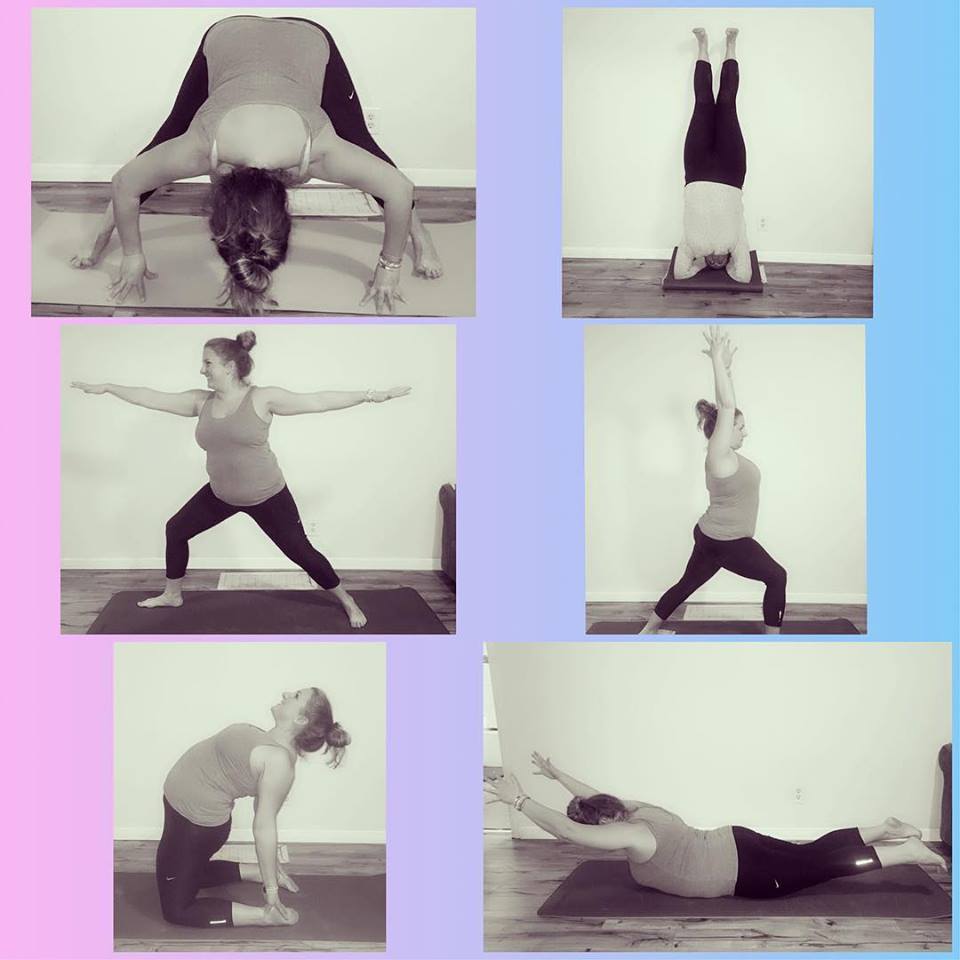 Most people have experienced low back pain at some time in their life.  It can often be short lived and acute,  or chronic and prolonged.  In fact, according to the National Institute of Neurological Disorders and Stroke, about 80% of adults experience low back pain at some point their lifetimes! That is an astronomical amount of people suffering!  With that said, there are many "fixes" that are marketed to the public to cure low back pain and sciatic issues; these often include: heat, ice, injections, surgeries, medications and much more.  Working at Physical Therapy Connections, P.C. and becoming yoga instructors has opened our eyes to many things, but one takeaway that we have let sink into our minds is that YOU DON'T HAVE TO LIVE IN PAIN!!  Our goal is to show as many people as we can simple yoga poses that you can do in the comfort of your home that will help alleviate back pain and sciatic issues.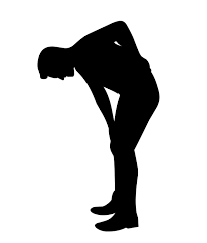 Back pain can be caused from a variety of factors from muscle/ligament strains, to improper repetitive motions, to sudden, awkward movements that your body is not ready to handle.  Teaching your body how to adjust to these movements as well as strengthening it to prevent strains is vital in preventing back and sciatic issues.  Also, to alleviate sciatic issues, you want to create space in the lower back area so that pressure is not placed on your nerves.
In 2015, the Journal of Back and Musculoskeletal Rehabilitation published an article comparing yoga therapy and normal medical treatment (click here for the whole article).  They performed a randomized, controlled trial with 61 adults from a rural population that were ages 20-45 who had low back pain, sciatica and disc extrusions or bulges. The control group underwent normal medical care, while the other group underwent a 3 month yoga course that included group practice and home practice.   The findings showed that the yoga group scored lower on the pain scales and the Roland Morris Disability Questionnaire.  The article concluded that yoga therapy can be safe and beneficial for patients with low back pain or sciatica, accompanied by disc extrusions and bulges.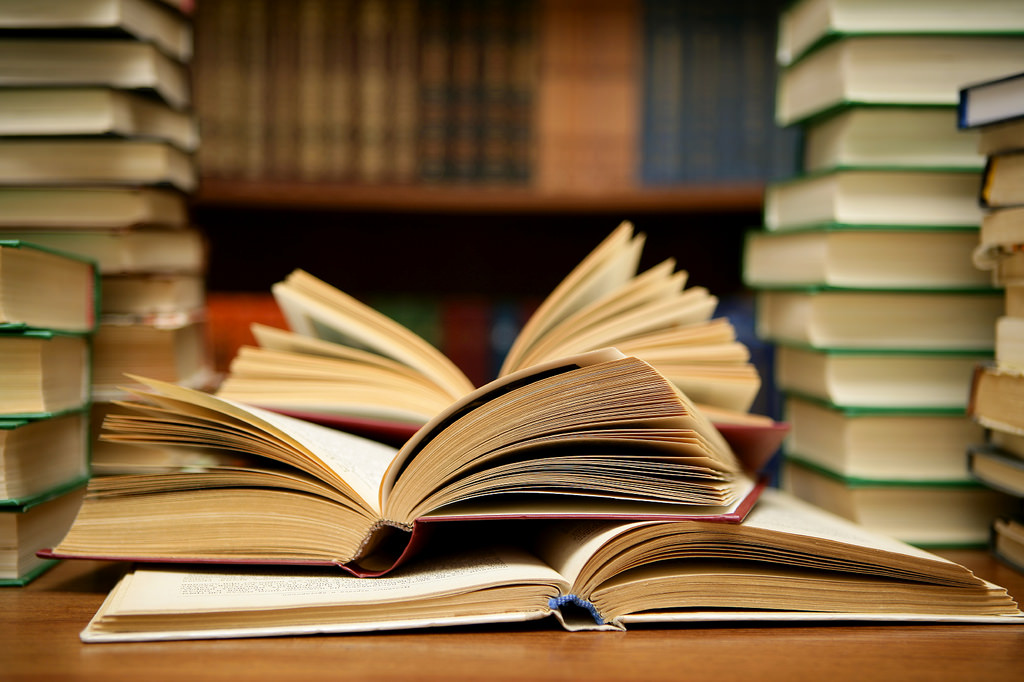 Since this study, there have been countless others showing the benefits of yoga and low back pain and sciatica.  So, you're probably wondering, "what poses can help with your pain?", and the answer to that is MANY!
One great beginner pose that can help create space and help alleviate low back pain is the pelvic tilt, aka Cat/Cow.  THIS DOES NOT HAVE TO BE DONE ON THE FLOOR!  To perform this pose seated, sit with your knees at a 90 degree bend with your feet touching the floor with your sit bones on the chair.  Imagine that you are being pulled by a string through the top of your head; this will promote sitting up taller and lengthening the spine. On your inhale lift/expand your chest upward while bringing your sit bones back and apart (this will create an exaggerated lumbar curve).  On your exhale, fill your back body by rounding your shoulders and drawing your naval center toward your spine while slightly tucking your chin toward your chest.  Move in and out of this movement breathing naturally in and out of your nose.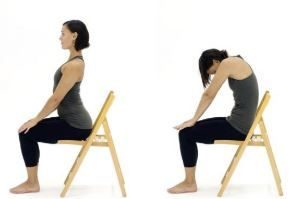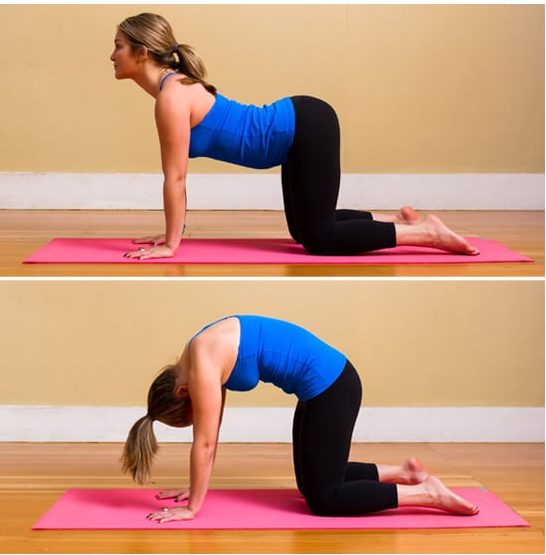 Start with this pose. Master it.  Feel the length and mobility in your spine adjust.  This is the beginning of a pain free journey that we want to help you with.
If at any time you struggle with this pose or want another pose, tip or whole class, come see us in Physical Therapy Connections, P.C. Click here for our full yoga schedule, or you can download the MindBody app on your phone and see the full Sam Squared Yoga schedule there as well!
Come to Stephanie Nolting's Seminar on 02/19/2019 from 5-6 pm at Physical Therapy Connections to learn more about your specific sciatic/low back pain condition.  It's 100% free and open to everyone!
-Samantha Brown and Samantha Goeke